Interested in exploring the Hidden Gem: Marysville, Victoria? Here are 8 things to do in Marysville for a 1 day itinerary.
Nestled in the heart of Victoria, Australia, lies the picturesque town of Marysville. Known for its breathtaking natural beauty and charming attractions, Marysville offers a delightful escape from the hustle and bustle of city life. From scenic drives to enchanting waterfalls, this idyllic destination has something for everyone. In this article, we will dive into the top attractions and activities that make Marysville a must-visit place. So, if you're planning a trip to this charming town, here are some fantastic things to do in Marysville.
Black Spur Drive:

A Scenic Wonderland One of the most scenic drives in Victoria, Black Spur Drive is a must-visit attraction for nature enthusiasts. The road winds through the lush rainforest of the Yarra Ranges, offering spectacular views of towering trees and fern-filled gullies. Capture the beauty of this majestic forest as you drive along this winding road, and don't forget to stop at the designated lookouts to take in the breathtaking panoramic vistas.

Maroondah Reservoir Park:

Tranquility at Its Best Maroondah Reservoir Park is a haven for relaxation and tranquility. Take a leisurely stroll around the stunning reservoir, marvel at the intricate architecture of the historic dam wall, or simply unwind amidst the lush gardens and picnic areas. The park also offers various recreational activities such as fishing, boating, and birdwatching, making it a perfect spot for a family outing or a peaceful day in nature.

Bruno's Art and Crafts Sculpture Garden:

A Creative Oasis For art enthusiasts, a visit to Bruno's Art and Crafts Sculpture Garden is a must. This unique garden showcases the whimsical creations of artist Bruno Torfs. Wander through the enchanting pathways adorned with intricate sculptures, vibrant mosaics, and lush vegetation. Each artwork tells a story, adding a touch of magic and wonder to this captivating garden.

Steavenson Falls:

Nature's Cascade A trip to Marysville would be incomplete without experiencing the majestic beauty of Steavenson Falls. Located in the nearby Steavenson Falls Reserve, this 84-meter waterfall is a sight to behold. Take a scenic walk through the forest, following the sound of rushing water, until you reach the viewing platform where you can witness the awe-inspiring cascade. Don't forget your camera, as Steavenson Falls provides the perfect backdrop for stunning photographs.

Keppel Lookout:

A Panoramic Vista For breathtaking panoramic views of the surrounding landscape, head to Keppel Lookout. Perched atop a hill, this lookout offers sweeping vistas of Marysville, the Cathedral Range, and the Steavenson River Valley. Pack a picnic and spend some time admiring the natural beauty that stretches as far as the eye can see. The sunset view from Keppel Lookout is particularly awe-inspiring, creating a memorable experience.

Gould Memorial Drive:

A Serene Escape If you're a fan of scenic drives, Gould Memorial Drive is another fantastic option in Marysville. This picturesque road winds through fern-filled gullies and towering mountain ash trees, offering glimpses of cascading waterfalls and abundant wildlife. Roll down the windows, breathe in the fresh mountain air, and immerse yourself in the serenity of the Australian bush.

Beauty Spot Walking Track:

Nature's Playground For outdoor enthusiasts, the Beauty Spot Walking Track is a must-explore attraction. This moderate-grade walking trail takes you through beautiful forests, fern gullies, and meandering streams. Along the way, you'll discover hidden waterfalls and enjoy stunning views of the surrounding valleys. Lace up your hiking boots and embark on this adventure-filled journey amidst nature's playground.

Keppel Café:

Culinary Delights After a day of exploration, indulge in some delicious food and beverages at Keppel Café. This charming café offers a cozy ambiance, friendly service, and a menu filled with delectable treats. Whether you're craving a hearty breakfast, a gourmet sandwich, or a perfectly brewed cup of coffee, Keppel Café has you covered. Relax and rejuvenate as you savor the flavors of Marysville.
Other Things to do in Marysville Victoria
Marysville Garden Cottages: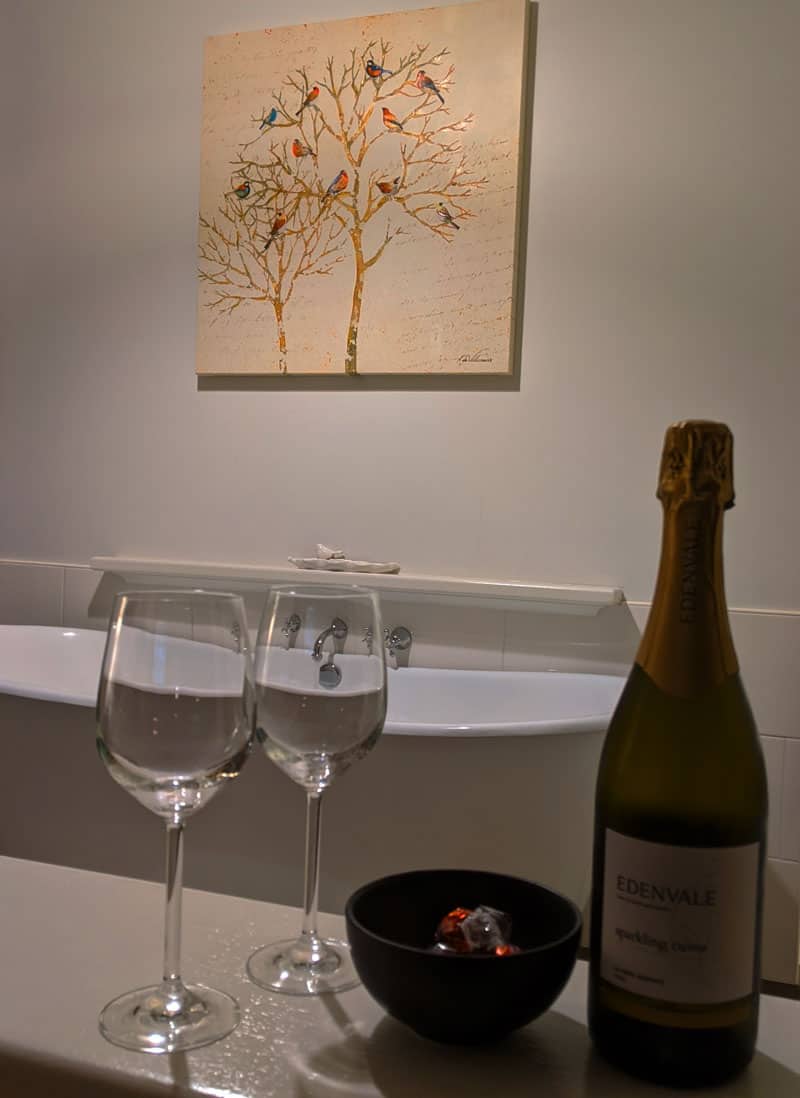 After a busy day of attractions and sight-seeing in Marysville, a gorgeous relaxing retreat when it's time to unwind, treat yourself to a stay at Marysville Garden Cottages. Nestled among lush gardens, these cozy cottages provide a peaceful retreat for travelers. Immerse yourself in the tranquil surroundings, breathe in the fresh country air, and experience the true essence of Marysville's natural beauty. The cottages offer a range of modern amenities, ensuring a comfortable and memorable stay.
In conclusion, this blog about things to do in Marysville, Victoria short lists how Marysville, offers a wealth of attractions and activities for nature lovers, art enthusiasts, and those seeking a peaceful escape. From scenic drives along Black Spur to the enchanting Steavenson Falls, each experience in Marysville is bound to leave you with lasting memories. So, pack your bags, embrace the serenity of this hidden gem, and embark on an unforgettable 1 day itinerary in Marysville, Victoria. Find more things to read at luimpo.com.au